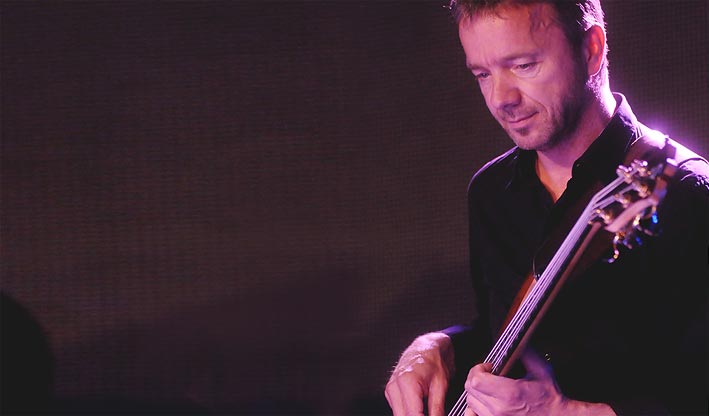 I am not a 'gearhead' and actually find the question of equipment somewhat overrated. To me, the question "How do you sound?" is much more interesting than "What do you play?". But I've been asked about it a lot, so let me list my favorite tools:
• '72 Fender Jazz Bass
• Fender AV Preci
• Sadowsky WL 5
• Celinder J Vintage 5
• Ken Smith BSR 5
• D'Angelico EX Bass
• Fender JB Fretless
• Tobias Fretless
• Höfner Verythin
• BSG Akustik Bass
I am grateful to be supported by Aguilar, Markbass, Yamaha, Höfner, BSG, Häussel Pickups und Ultimate Ears!